At UK Fire Training we understand that keeping your residents and staff safe from the threat of fire is of the utmost importance. This is even more paramount taking into account the complexities of mobility, disability and other health issues associated with residents of care homes.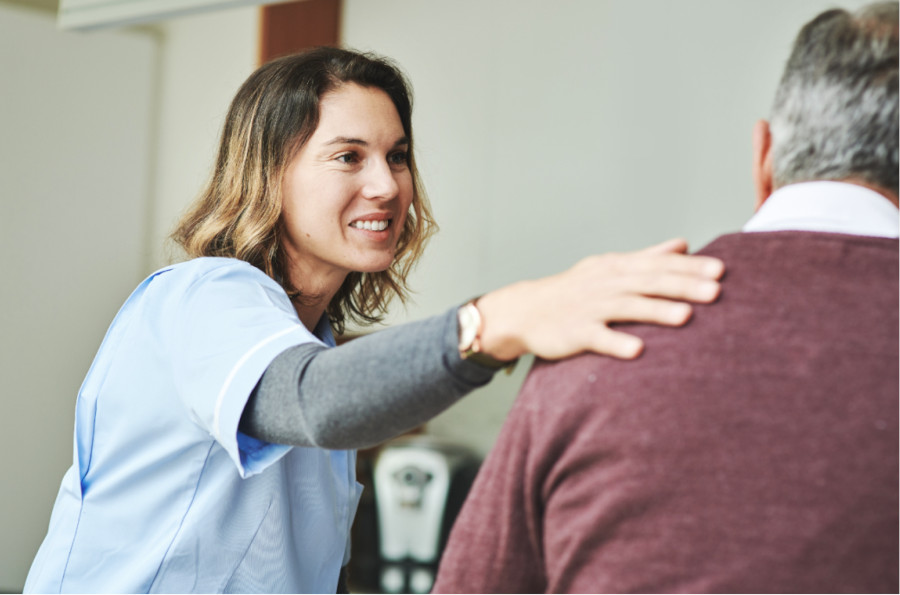 Our Care Home Fire Training
We appreciate that for residential care settings off-the-shelf training courses are not fit for purpose which is why we have developed our Care Home specific Fire Training course. As well as covering the basic fire safety content you would expect to find, our training is 'hands-on' with practical exercises for staff designed to provide them with the knowledge and skills needed to effectively prevent, manage and respond to fire incidents and to effectively evacuate your care home in the event of a fire. These practical exercises include:
Progressive Horizontal Evacuation Drills
Corrective use of Evacuation equipment Evac Chairs, Evacuation Ski-mats/Sledges
Fire Extinguishers
As well as training your staff we can also help protect the building itself with a range of consultancy services. We offer H&S Premises Evaluations, Fire Risk Assessments and Fire Door Inspections to help you identify potential hazards and ensure that your care home is fully CQC compliant where safety in concerned. Our experienced consultants will carry out a comprehensive assessment of your care home and provide you with a detailed report outlining any areas that require improvement. We will also provide you with recommendations on how to address any issues identified during the assessments.
Why Choose Us?

We are committed to providing the highest quality of training and consultancy services to our clients. Our team of experienced trainers and consultants are fully qualified and have extensive experience working within the care home industry. We use a variety of training methods to ensure that our training is engaging, role relevant and effective.
Get in Touch

If you are looking for fire training and/or consultancy services for your care home, look no further than our team. Contact us today to discuss your requirements. We look forward to working with you to ensure the safety of your residents and staff.